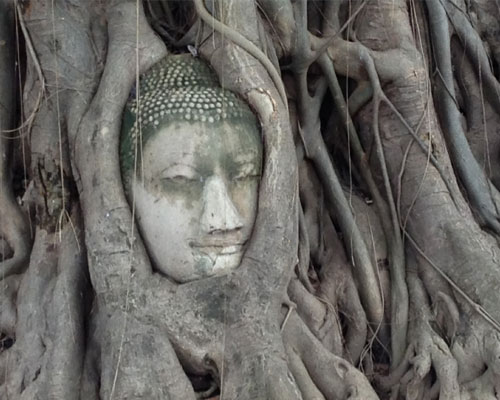 You're in the right place if you are:
Open and willing to uncover the 'real' you.
Wanting to remove whatever is causing you to be stuck.
Looking for explanations about dreams, visions or other phenomenon.
On a spiritual journey and want a clear path for self-discovery.
These sessions are not predictive.  No fortune telling here.  It's more like a counseling session…with wise ones.  They are very supportive.  You'll only be given what you're ready to hear.  You'll learn something new that alters your life…and have fun.
Depending on your line of questioning, you can expect to:
Untangle confusion.
Gain clarity.
Uncover options you didn't realize you had.
Find peace of mind.
Validate your understanding on esoteric topics.
Bring peace and joy to your life.
What to Expect During a Session
I am not a fortune teller.
This is not like a typical psychic reading or trance channeled reading.  I don't go into a trance and I don't use my intuition.  I stay alert with you.  I use an ancient Mayan technique to open a protected sacred space to access your Akashic Records. Your Masters, Teachers, and Love Ones assist in answering your questions. You'll receive the information that you are ready and willing to receive.
First we'll chat for a minute to put us at ease.  Then I'll ask for your permission to access your Akashic Records.  Then I'll read an ancient sacred pray using your name to open your Akashic Records.
After I have your Records open, I am like a liaison or a conduit between you and your Record Keepers – your Masters, Teachers and Loved Ones.  Here is what happens:
– You ask a question.
– I repeat that question, either silently or out loud, to your Akashic Records.
– I receive the answer from your Akashic Records.
– I tell you.
As we get into the rhythm of the session, the questions and answers flow smoothly as if we are in a normal conversation.  Feel free to chitchat and ask whatever questions come to mind during the session.  During the session I can help you formulate additional questions to help you get to the information you desire.
Your questions and openness determine the flow of information.
The answers may come to me in words or it could be an image, a feeling, or any method they deem necessary to communicate the information through me.  I will describe to you whatever information I receive.  If the answer is unclear, you may ask other probing questions and if it is still unclear, I will help you rephrase your questions until we uncover what you truly want to know.
What Types of Questions to Ask
No question is too big or too small.
The session is driven by your questions.  It's a dialog between you and your Masters and Teachers along with the wisdom gathered in your Akashic Records.  
What areas of your life would you like more clarity?  Write questions around that.  Relationships, work, family, health, well-being, spirituality…
What questions would you like answered from a 'higher source'?  Ask about that.  
Get more tips in Preparing for a Session.
How Long is a Session
Allow 2 hours.
The session will last until we feel complete.  It usually takes more than 1 hour.  90 minutes is typical.   Allow 2 hours when scheduling a session. I can go shorter. If time is an issue for you, let me know and I'll schedule accordingly.
How to Book a Session
Get on my calendar!  I do private session 7 days a week. 
Cost is $50.  Add $10 to receive a recording of a phone session. 
Most sessions are done over the phone.  Yes, phone sessions work as well as in person.  Your masters and teachers don't care about location.  
The best way to book with me is to book directly to my online calendar. 
You can pay online with a debit/credit card as you book it.  Or, choose the 'Pay Later' button and during our session we'll work out the details of your alternate payment method (cash, check, Venmo, etc.)           
Email or text is the next best way to schedule a session with me.  Let me know what days and times work best for you and we'll work something out.  
Text: (512) 656-1287
Cost: $50
Ready to untangle your issues?